Cherry Liqueur – Part Two
A couple of weeks ago I started a batch of cherry liqueur. Today it was time to strain out the solids.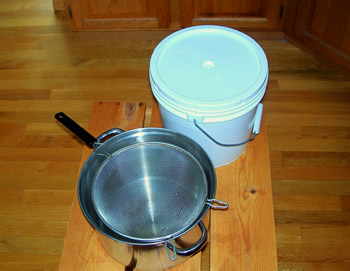 The liqueur is in the white container. The plan is to pour it into the strainer and that will get rid of the solids. Here we go . . . .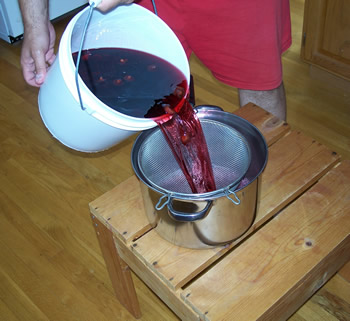 Mission accomplished!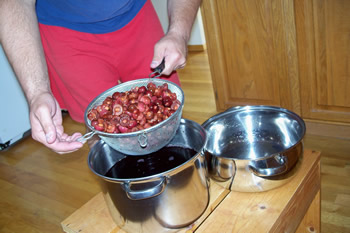 As a final step The Man of the House poured it into a jug.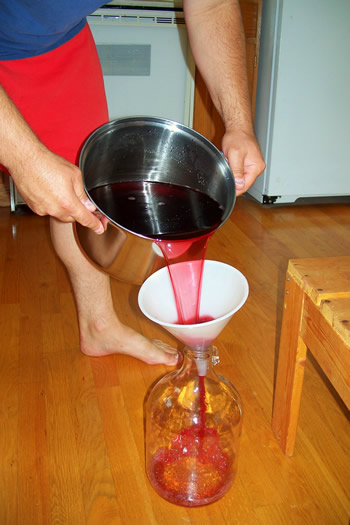 There was just a little bit that didn't fit and so we sampled it. It was good. Very good! I'm so glad The Man of The House suggested that I make a triple batch. In a couple of weeks we'll siphon it out of the jug and put it into wine bottles. Then it'll be ready.
See the Whole Process – Cherry Liqueur in Three Steps: