Peach Liqueur – Part Three
The other day we bottled our peach liqueur. We'd kept in in the wine closet for about three weeks after straining out the solids. We stored it in a big glass bottle and were surprised by the amount of solids that settled in the bottom. It's a little hard to see in the below photo so I've added an arrow to show just how much sediment there was.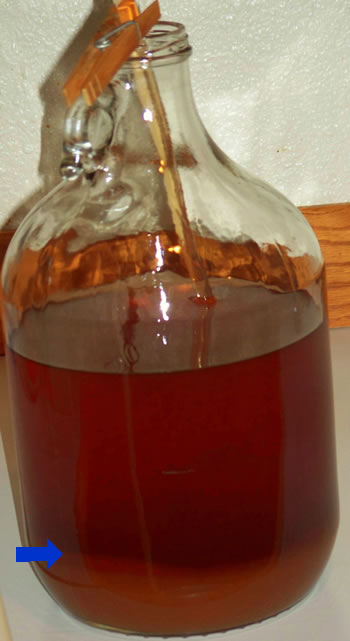 The cherry liqueur we made earlier in the year had almost no sediment so this was an interesting development.
The Man of the House siphoned the liqueur into a bottling bucket. From there it went into five wine bottles. Because of the extreme amount of sediment we didn't quite get that fifth bottle filled.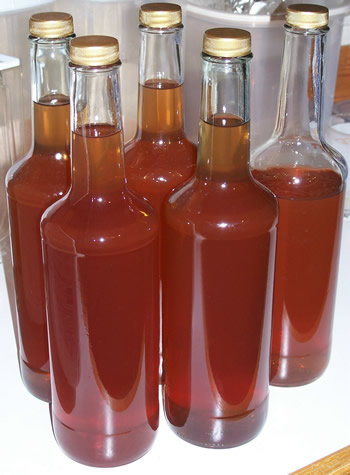 I'm quite pleased with the flavor. The liqueur is very smooth and tastes primarily of peaches. There's little to no alcohol taste. It's very light and very, very good.
Here's the entire series of posts: