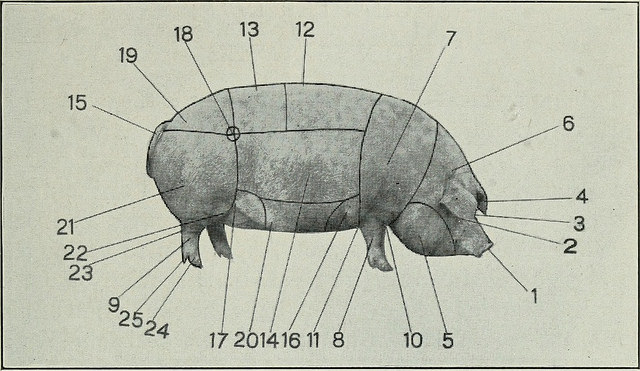 Yesterday I went to the store to buy a ham hock for a slow cooker dish I'll be making on Sunday. I didn't see any ham hocks but the store did have ham shanks. I consulted the butcher and he said that ham shanks are meatier than ham hocks. They're perfect for cooking with beans he stated. I bought the ham shanks.
When I got home I looked the definition up in Wikipedia.
A ham hock is the end of a smoked ham where the foot was attached to the hog's leg.
There wasn't a definition for ham shank though. I looked on the Internet and in the Joy of Cooking
. There were recipes for ham shanks but no definition. I guess I'll have to wait until tomorrow when I unwrap the shank and take a look for myself.
Update:  Here's the recipe I used the ham shanks in – Hearty Bean Soup