I didn't want to say anything, but I was concerned about the effect of last week's snow storm on the rosemary plant.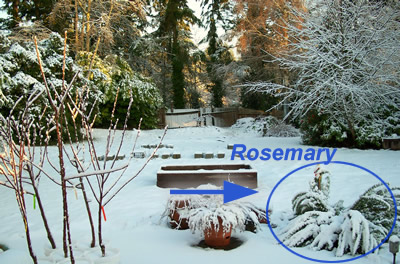 Here's a close up view . . .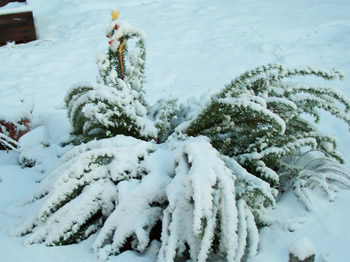 As you can see the plant was really weighted down by all of that heavy snow and ice.
Now that the snow has melted here's how the rosemary plant looks . . .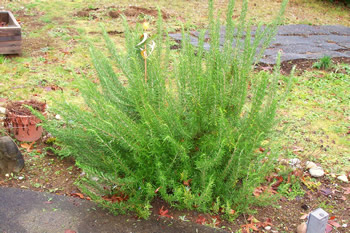 The plant isn't as bushy as it was before the snow, but I think it will be just fine.