The last time I made rosemary bread I didn't use the entire rosemary cutting. I put the unused portion in water.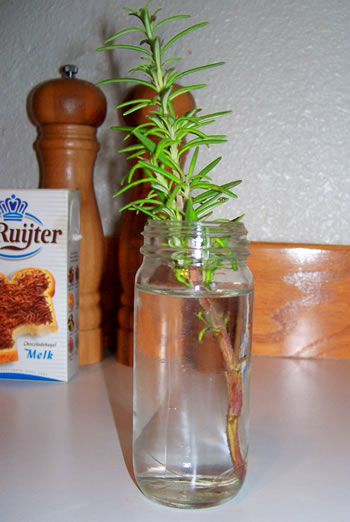 It's been a few weeks and the cutting has sprouted roots.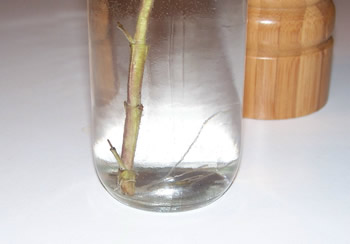 I did some research and discovered that while this method works it may not be the most efficient:
Rosemary is very easy to propagate from cuttings. Cuttings from the tips of branches will root in a glass of water, but they develop better roots if started in sand or a clean potting medium
This week we'll pot the cutting. I'm not sure if I'll try the recommended method of propagation or not. This way seems to work fine and I like the idea of using every bit of the plant that I take for bread.