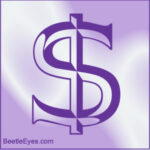 This was quite a busy week.  Not only was I unable to post yesterday but I couldn't find the time to make brownies for an event that I'm attending.  "No problem," I thought to myself.  "I'll just buy some."  Wow!  I haven't bought brownies from the store bakery in about three years.  I went to two different stores.  I found huge brownies (about double the size that I would cut them) and only sold in packs of four.  At both stores the packs of giant brownies were $5.00 each.  Yikes!
In addition to the price issue I know that no matter how good those brownies look (and they do look good) that they'll never be as good as the ones that I bake.
I sure hope things slow down.  Not having enough time to cook can be very expensive!