Cousin Ralph and I were talking last week. "When are you going to start posting again? I know that you guys are growing stuff in the backyard."
Ralph, this post is for you.
This was our strawberry patch back in March: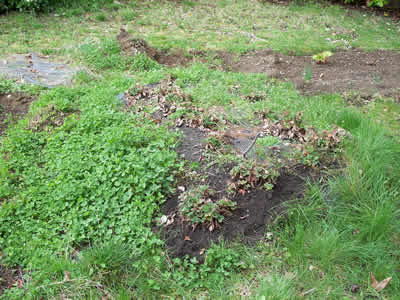 And here it is today: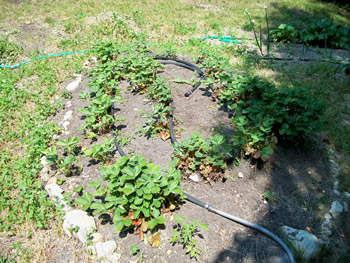 Yesterday we had our first fresh strawberries.