Sharp Cheddar Cheese Where Are You?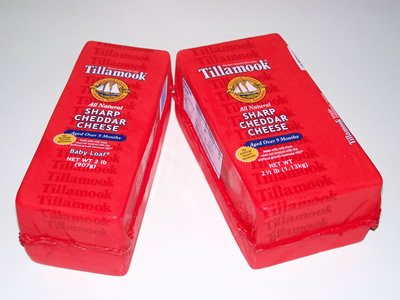 For the last month or so The Man of the House and I have been on the hunt for Tillamook sharp cheddar cheese.  We usually pick up a month's supply at Costco.  For the last two months we've come up empty.  It's the same story at Sam's.  Tonight I found out why.
According to Tillamook they've sold out.  The sharp cheddar cheese needs to be aged so they won't have any more until July 1.
Because you love Tillamook Sharp Cheddar SO much, we are temporarily sold out. Don't worry, we are naturally aging your cheese to perfection and it will be back on store shelves, available online and at the Tillamook Cheese Factory by July 1.
And in the meantime let's look inside the Tillamook cheese factory. This is where our cheese comes from . . .