Recently I was in Seattle near the Seattle YWCA.  Here's a photo of it from 2007 when they were doing some work on the building.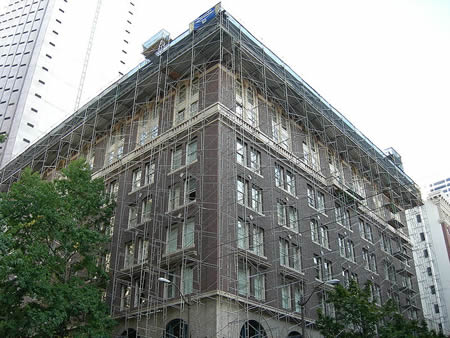 Twenty five years ago, when I moved to Seattle, this is where I lived.  I'd just graduated from college.  I didn't have a job and I had never been to Seattle before.  I had a manual typewriter so that I could apply for jobs.  And I needed to find a job fast because I only had about $300.
I remember looking out the window of my room into the windows of the office building across the street.  I was so envious!    They had jobs.  I was sure I'd do a great job at . . . whatever it was that they were doing.  Would someone hire me before I ran out of money and had to go home to my parents?
It all worked out and I was only at the YWCA for a month.  But as I face today's challenges, it's good to remember what I've already done and where I was twenty five years ago.