Over the holiday The Man of the House and I visited Fort Flagler State Park.  The day was crisp, but sunny and bright.  I knew we were in for something special when I spotted two bald eagles in the trees.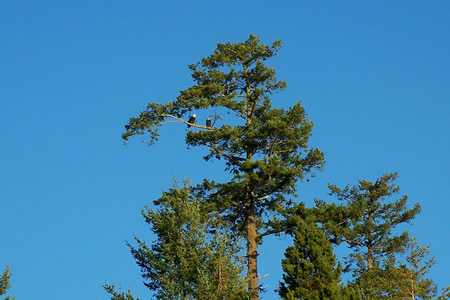 We had a wonderful view of Port Townsend from the beach.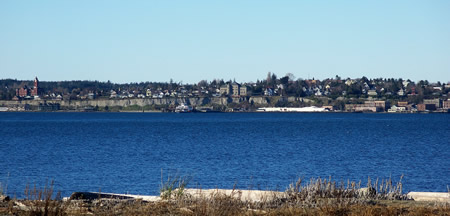 Looking the other way, we could see Mount Baker.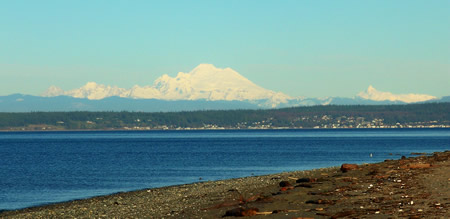 It was a wonderful day.  We look forward to spending more time at this very special park.