Snowapocalypse and Swain's
The good news is that we didn't have a snowapocalypse.   There was some snow and some rain.  Then there was more rain, but it was fine.
The bad news is that the Port Townsend Swain's is closing.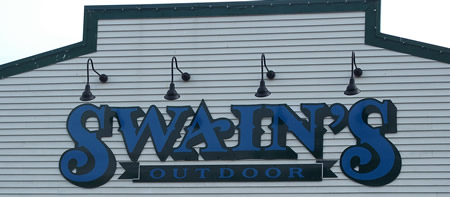 I've written about Swains before.  It was where I went when my hair dryer died.  We got our drain stopper there.  If you need a non-grocery item in Port Townsend, your best bet is (or was) to go Swain's.
And we're not the only ones that are going to miss Swain's.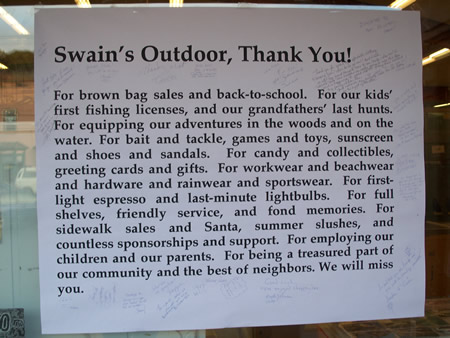 There's a large sign outside the store.  People are writing messages on it.  They say things like "Thanks" and "We'll miss you."
Inside there's a 30% off everything sale.  However the store was in trouble for a few months and hasn't really been restocking.  Already about half of the store looks like this . . .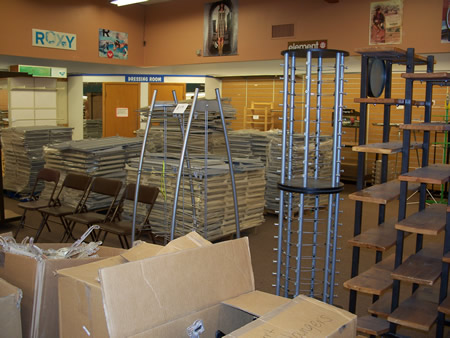 There's talk of another retailer taking over the space.  I hope they do.  I hope they stock hair dryers.  But I'll always miss Swian's.