We had a lovely Thanksgiving yesterday and I hope you did as well.
Before the big feast we drove into Port Townsend for a walk. We found high winds, high tides and wild waves.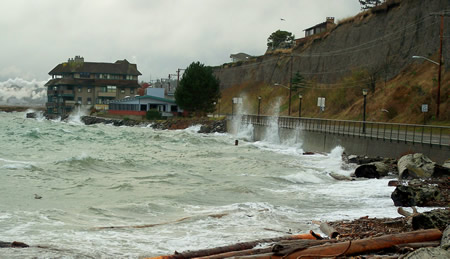 By the time we got home things had settled down.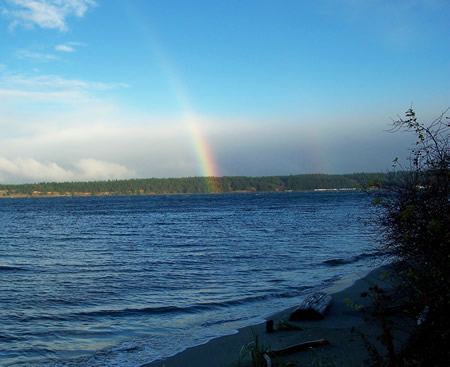 This morning I realized that these two photos really capture 2011 for us.  It's been a rough year.  Death of family members.  Illness.  Personal struggles.  Friends and family dealing with tough challenges.
2011 is almost over and we're relieved to have made it through.  We miss those that we've lost, but we try to honor their memory.  We're grateful for those that are still with us and vow to never take that for granted.   A hard-won lesson of 2011 is that we need to enjoy the journey and not focus so much on the destination.
We're a little scraped and bruised but we're looking toward that rainbow, knowing that everything will all work out for the best.