We noticed a problem with the green peppers over the weekend.  Many of the peppers in the greenhouse have discolorations on the side facing the sun.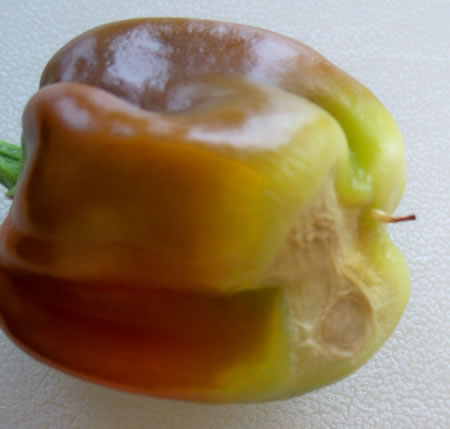 We think it's sunscald.  The affected area isn't mushy or black like blossom end rot.  Instead the wall of the pepper is abnormally thin where the discoloration occurs.
We've moved the pepper plants in pots away from the wall of the greenhouse. Hopefully that will help.
We do have a greenhouse cover that we'd like to get put on the greenhouse roof.  The problem is that we're not sure how to get it up there.  The greenhouse is attached to the RV garage.  We've got a few ideas, but not a solid plan as of yet.