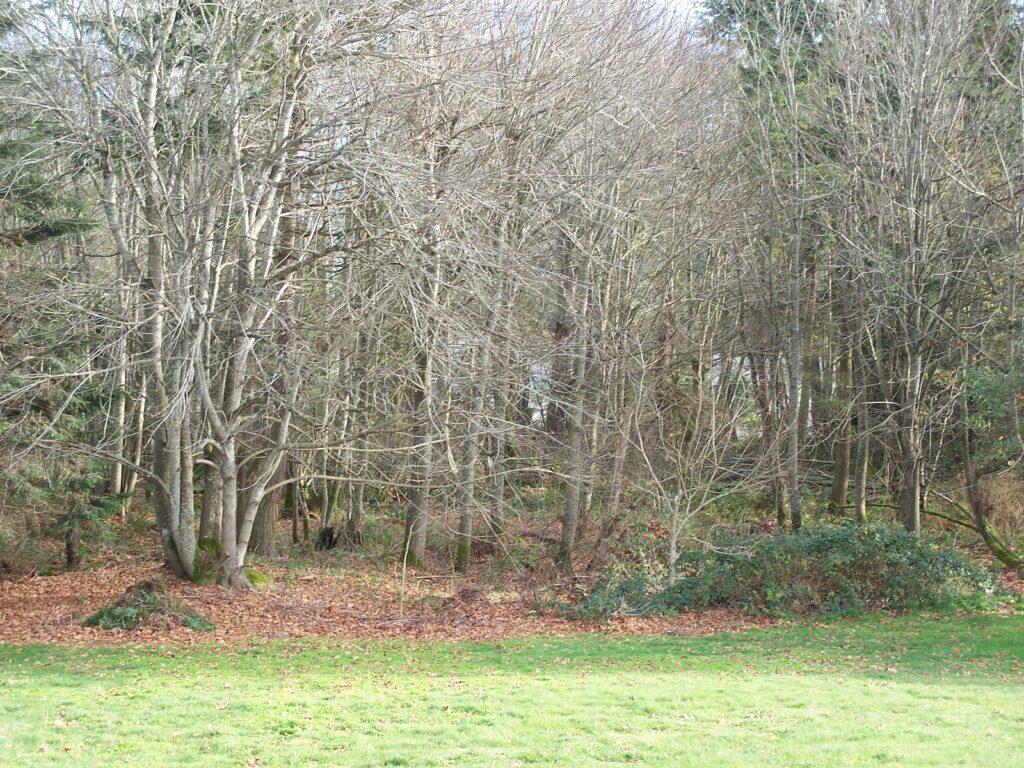 Abut a third to a half of our property is wooded.  As you can see, it's made up of a mixture of things.  There are deciduous trees and evergreen trees.
At this point I think that many of the deciduous trees are bigleaf maple.  The leaf size and seed description is right.  I've also read that they're the second most abundant tree in the Pacific Northwest.  If I'm right that would be nice as bigleaf maple wood is good for furniture and other projects.
Additionally the woods are filled with stinging nettle bushes and blackberries.  The stinging nettles are a huge pain, but we're finding more and more things to do with our blackberry harvest.