Mowing, Oven and Meatloaf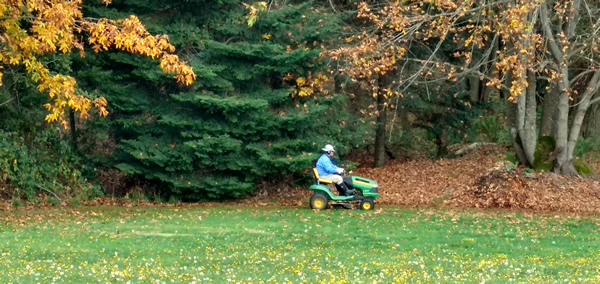 It's been an exciting week.  The Man of the House mowed the lawn for the last time this year.
Our 26-year-old oven has quit working.  A repair person is coming Monday to look at it.  If he can't get it going again we'll be getting a new oven.
Because of my lack of an oven I tried making meatloaf in my bread machine.  That's not as weird as it sounds.  The instruction manual says it can be done.  However, it didn't work out.  The meatloaf was underdone and I had to finish it up in the crockpot.