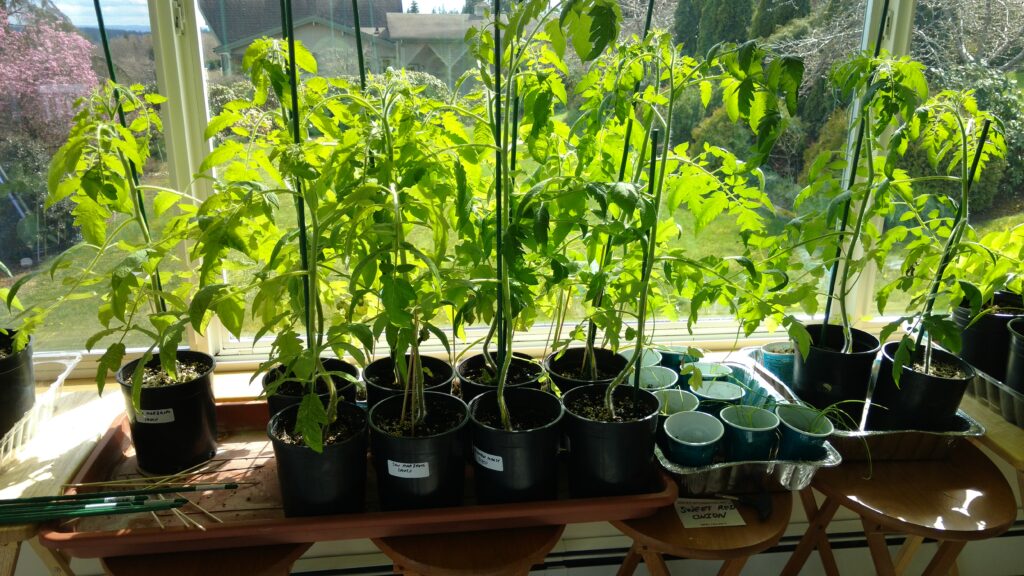 Our tomato plants are growing.  It's still too cold at night to move them to the greenhouse. (The greenhouse isn't heated.) But it won't be long now.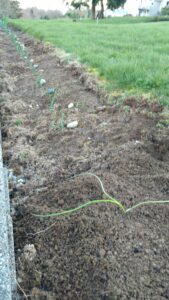 We've had a hard time clearing new planting areas because there's been so much rain. We tried sifting some soil and ended up with mud-clogged soil screen.  But we did clear enough area to plant one onion plant beside the garlic and walking onions that were overwintered.
Speaking of the walking onions, we've started harvesting the tops already.  We're using them as green onions in our cooking.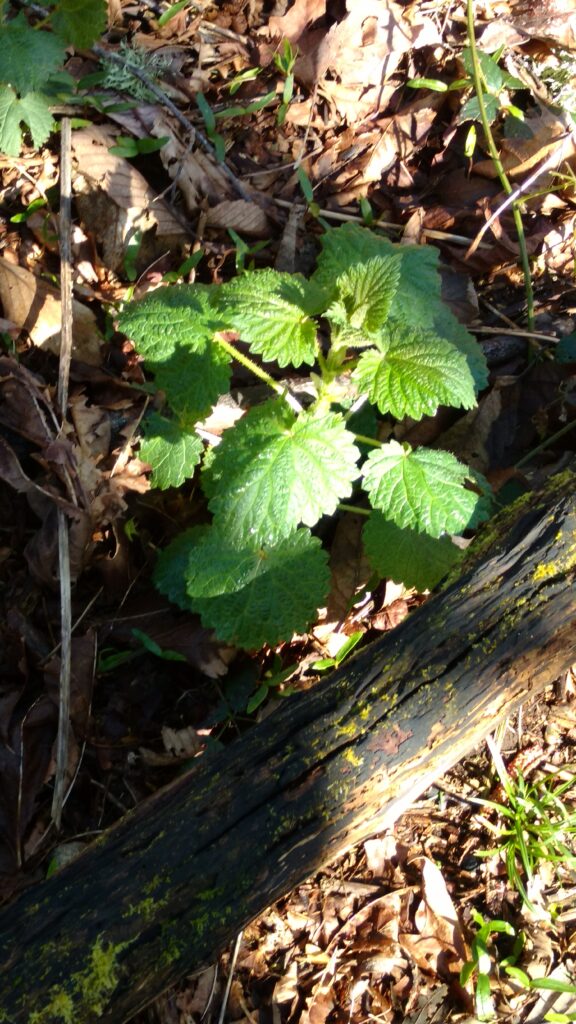 And out in the woods, the annual struggle of us against the stinging nettle is gearing up. The nettles are doing quite well.  While I understand that they can be steamed and then eaten, I'm not brave enough to do that . . . yet.  I've been stung way too many times.